The Gabe Fleming Memorial Hockey Scholarship Fund hosts events to raise money that supports all kids to play hockey regardless of their financial status. If you'd like to participate, check out our upcoming events below. While you're here, take a look at our photo gallery of previous events.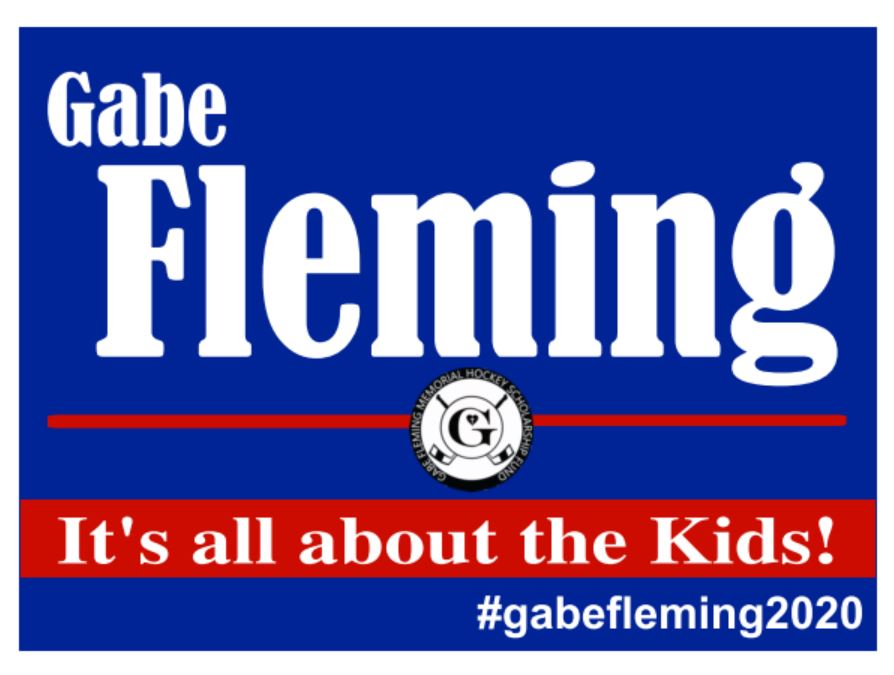 #GabeFleming2020  3v3 Tournament – at Well's Fargo Arena in partnership with the Iowa Wild
Early Bird Registration Ends January 1st, 2020 – Registration Ends January 19th!
Friday, February 7th – 6pm to 11pm
Saturday, February – 12:30am to 4:30pm
4:30 Concert by Decoy
6:00 pm Iowa Wild vs Stockton Heat "Buy Tickets"
Sunday, February – 9:30am to 1:30pm (schedule to be confirmed)
10th Annual GFMHSF Charity Golf Outing
2020 Date TBD