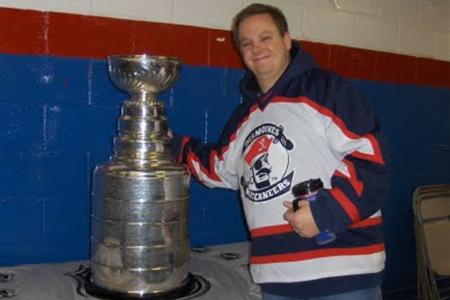 Gabriel (Gabe) Dana Fleming, 30, passed away May 23, 2009 in Des Moines, IA.
Gabe was born November 24, 1978 in Dubuque, IA to Dana and Regina Fleming. He and Michele Becvar were married October 17, 2003. He graduated from Ankeny High School in 1997. Gabe owned and operated Fleming Technologies and was employed at Iowa Finance Authority as an Information Technology Specialist.
Gabe enjoyed playing and watching hockey and died with his skates on. He was a die hard Packers fan and also loved riding his motorcycle and spending time with his family and friends.